Beyond lockdown – design and décor trends 2021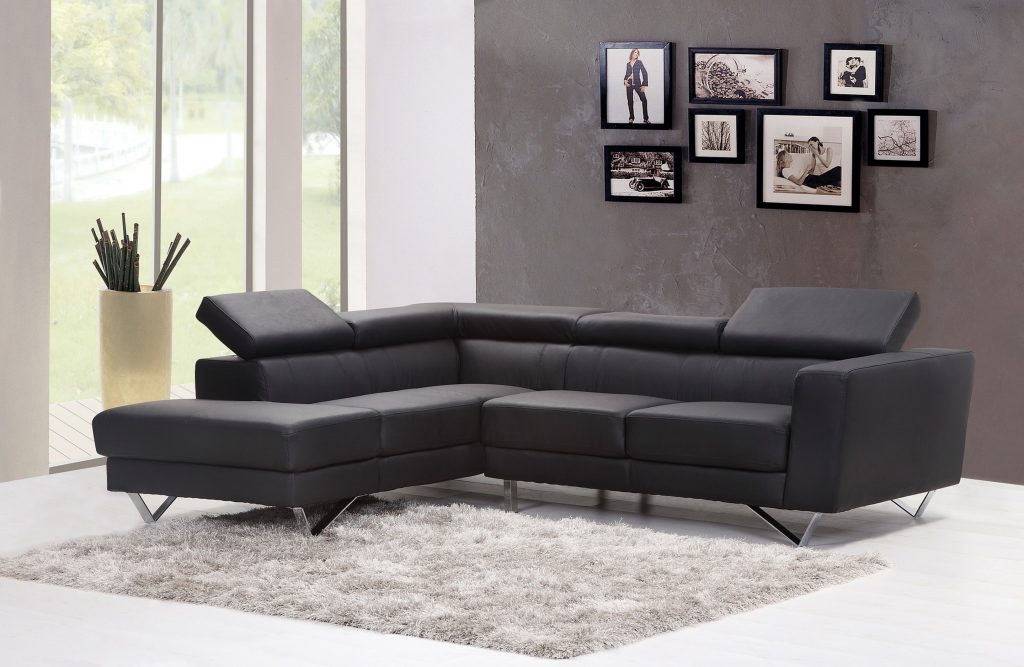 With 2020 having been an unpredictable white knuckle-ride and 2021 looming ahead as a great unknown, the last quarter of this year is the perfect time to get a head start on redecorating and updating our homes – whilst many of us still have some time on our hands.
"Our homes are our sanctuaries; it's where we relax, spend time with loved ones, create our fondest memories and raise our children," says Chris Cilliers, CEO and Co-Principal for Lew Geffen Sotheby's International Realty in the Winelands.
"They also represent an extension of our personal identities and when we first move into a new home, we usually decorate accordingly, but oftentimes we are so busy with daily living that we don't even notice when our homes become increasingly dated and worn over the years.
"So in order to see our homes more objectively, it's always a good idea to imagine that your home is going on show. You will quickly become aware of what needs to be updated or replaced."
When decorating and rearranging your personal space, you should above all be guided by your own tastes and preferences, however, it makes sense to update it at the same time.
"Next year's top décor trends are very versatile and can easily be adapted to suit most people's styles and homes," says Cilliers.
"And one doesn't need to do a complete revamp; a few strategic changes can make any room feel brand new.
"Sometimes, just decluttering, a fresh coat of paint and steam cleaning the carpets or flooring can make the whole house feel new."
The key style trends for next year are:
Grey and natural palettes – Neutral colours, such as grey, beige and cream are one of the main trends as the colour schemes work well to create more intimate environments and at the same time they can be livened with just about any bright colours.
Light grey tones help you increase the sense of space space, making it the perfect shade for smaller square rooms and darker hues add complementary depth and contrast.
For a softer backdrop, use creams, beiges and variations like sand and stone colours.
With splashes of colour – If you want to introduce a little colour, use colours inspired by nature but be sure to choose pure tones that blend well with neutrals, such as earthy browns, blues and greens or richer gem stone hues for a more luxurious touch.
Natural materials and elements – Wood will be the material of choice for 2021 among the materials, especially those from Scandinavian inspirations and we will see light woods used not only for flooring but also for covering walls and ceilings.
People are increasingly looking to bring nature back into their lives and the best way to do so is to incorporate it into our homes. In addition to strategically placed house plants, one can also use many natural elements as decoration, including stone, sea shells, seagrass and bamboo.
Garden room and Indoor microgreens – Biophilic design is a growing trend and more and more people are doing a lot more than merely buying a few pot plants. Create your very own secret garden or a private garden room at home and install a vertical wall garden to grow your own herbs year-round.
Industrial Interior Style – This style is especially effective for multi-purpose environments such as large open-plan living spaces.
Distinctive design features include exposed brick walls, metal shelves, wood and exposed industrial materials such as plumbing pipes.
Furniture is generally simple and understated with minimalist decoration in order to highlight the architectural features.
Glass – With industrial interior design among the most popular trends, glass will be a widely used material, both to merge the indoors and outdoors through the use of large windows and to brighten smaller spaces.
Glass is also hot in kitchens right now. From transparent glass to structured and frosted, it's will even be used for upper kitchen cabinet doors.
Natural lighting – It's essential that natural light floods all environments, so replace heavy drapes with filmier curtains or blinds, keep then (and the windows!) wide open and allow the fresh breeze to circulate.
Trim any bushes or shrubs outside windows to allow maximum light and the best views.
Statement pieces – These work especially well if you have used neutral tones for your main palette. A striking colourful lamp or bright unique print filling a wall make a bold statement and liven a room.
Unisex playrooms and nurseries – Millennial and Gen Z parents, especially, are looking for more gender-neutral options for their children's rooms and play areas, using neutral tones and non-gender specific décor.
Luxe Revival – This is one of those trends of which people simply cannot get enough and luxe has become a buzz word that continues to gain traction.
In the decor context, it can best be described fabrics and furniture pieces that ooze a touch of decadence. Think minimalist lightning and furniture with decorative Art Deco rounded shapes and rich fabrics/materials like velvet, brass and smoky glass. Key colours are dusty rose, burnished gold and ochre.
"Redecoration not only makes our homes look better, it also gives us a rare opportunity to eliminate clutter and get rid of unnecessary junk collected over the years," concludes Cilliers.
"And what better way to start an unpredictable new year than in an orderly, uncluttered home that inspires us to take tackle it head-on."