How to avoid bad décor decisions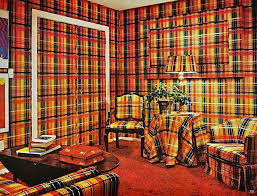 Home décor shows on television inspire and guide us, but they also highlight the amount of work involved as well as the potential pitfalls and mistakes that can undermine the potential beauty of your home – and even reduce its selling price down the line.
Not everyone can afford to employ a professional interior designer, but according to Dawn Bloch, veteran agent for Lew Geffen Sotheby's International Realty in Cape Town's Southern Suburbs, creating pleasing décor is eminantly achievable. Here, she highlights the key aspects to consider when decorating your home:
Consider the architecture and the location of your home – an ultra-modern interior with lots of steel and sleek lines will probably not suit a beach cottage. Embrace where you live and use your environment to inspire your decorating scheme;
Make individual mood boards and floorplans for each room – yes, you want to know how the overall design works as a whole, but each space needs its own thought, time and effort in order for it to be successful;
Take your time – there is no need to rush and finish it all at once at once. That's when mistakes and regretful purchases are made. Often, the best spaces are those that have evolved over time;
Set the tone at the front door – this is, after all, where the first impression begins. Re-varnish weathered for a natural look or paint in a bright glossy colour. Place a pot plant or two alongside or add a quirky welcome mat;
Let in natural light – there really is no substitute for natural light. It not only benefits our health but it also makes rooms appear bigger and colours bolder. Use window coverings that can be opened completely and ensure bushes and trees outside windows are trimmed right back;
Plan thoroughfares – one of the most common design mistakes, especially in open-plan areas, is cramming in too much furniture without leaving enough room for people to comfortably move around. As a rule of thumb, the busiest thoroughfares in your home should be at least 90cm wide, leaving enough space for two people to pass each other;
Make flooring cohesive – Using the same flooring throughout your home is an easy way to make the space feel much bigger than it actually is. Larger open plan areas can be broken up with the use of rugs which will demarcate different areas and break the continuity;
Mix old and new – even if your preference is for modern furniture, add a couple of pieces such as antique candlesticks or a vintage lamp to stop the room from feeling too uniform;
Look up – ceilings are commonly overlooked yet it's the biggest blank canvas in a room and deserves your attention. Choose interesting light fittings and remember that although white does, indeed, make a room appear brighter and the ceiling higher, choosing another colour in, especially in larger rooms, can add much character and atmosphere;
Bear in mind that the arms of furniture can potentially take up crucial circulation space – this is especially important in smaller rooms where space is already tight. If you want to put a large piece of furniture in a small space, buy one with a track arm for a clean and modern look;
Mount curtains high above your windows – the closer to the ceiling, the grander and bigger the room will feel.
DON'T:
Create rooms that are too themed – we all have one or two particular styles or eras that we love but be careful not to take this too far as a homage to Bali or the 1950's is taking the inspiration a little too far. Rather select your favourite elements and incorporate them into your décor;
Decorate around only one colour or colour theme – a lounge with everything in green and yellow will NOT impart a sunny tropical island feel. You can certainly have dominant colours, but infuse complementary hues for depth and interest. A failsafe way to create a balanced colour scheme is to stick to 60% for your dominant colour, 30% for your secondary colour and 10% for an accent colour;
Place all the furniture up against the wall – By bringing pieces in, you give the walls breathing space and use the whole room. Add narrow bookshelves, plants etc to better utilise the remaining areas. This works particularly well in open-plan spaces but if your room is too small, for a central sofa, keep it against the wall and arrange a few armchairs at angles facing towards the sofa;
Clutter the space – yes, there is such a thing as having too many ornaments, pot plants or throw pillows. Less is very often more in decorating so stick to your base style and don't go overboard when adding adornment;
Skimp on rug size – an area rug is meant to draw attention towards the furniture not away from it. Ideally, a rug should be big enough that some or all of your furniture's feet can sit on it – using a tiny rug under a coffee table will only make a room feel poky;
Feel that you have to get the matching set – you don't need everything to look the same, just related. For instance, buy the couch you love but don't take the accompanying armchairs – rather buy one or two in a similar style and colour;
Underestimate the importance of your wall space – Empty walls are wasted spaces and it can make a room seem very unwelcoming. They are also your biggest display area and, being at eye level, an opportunity to showcase what you really love. Use large art to make a small room seem bigger;
Neglect the lighting – It's more important than you think. Old fittings can make a room look dated, despite the new furniture whilst the right lighting can really set the mood in your house – and can even act as wall art;
Confuse 'aged' and 'worn out' – just because it's old does not mean it's antique so unless the piece is a functioning antique and/or made from high quality materials it's probably past its prime.
"Perhaps the most important tip of all," says Bloch, "is to have confidence when decorating and to trust your instincts. The more unsure you are of yourself, the more likely you are to make the wrong choices and decisions."