Lockdown Level 4 offers some freedom – and a few headaches too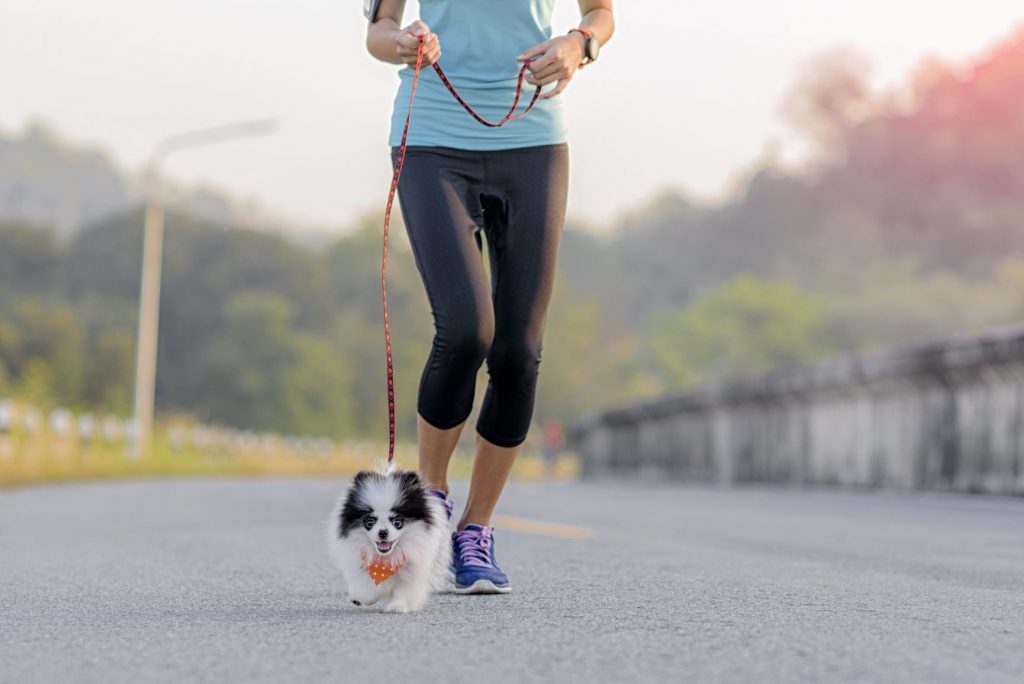 A week into lockdown and residents in complexes and estates everywhere have been out in the streets in droves.  Freedom (albeit limited) at last!
Omar Kinnear, developer of ResidentPortal, a web-based platform for community schemes, notes that, despite exercise only being allowed between 6am-9am, it brings welcome relief to everyone who has been stuck in their homes.
"In fact, since 1 May, estate streets have probably seen more joggers, dog-walkers, cyclists and skate-boarders than they have seen during the whole year!" he says.
However, with that freedom, has come a number of headaches for some scheme managers, according to Kinnear.
Exercising in the streets
"Even during Lockdown Level 5, and despite numerous clarifications that community schemes were not exempt from the blanket instruction for people to remain inside their own properties except for grocery shopping or essential reasons, there were several reports of residents continuing to view estate and complex streets as exempt from this rule.  This is continuing even beyond the current 9am limit now imposed under Level 4 Regulations.
"With police arresting joggers and walkers – or even people just standing and not moving, as has happened in Cape Town, people take extreme risks when not adhering to the regulations," says Kinnear.  "Police have further warned that they will arrive unannounced at estates in private vehicles and plain clothes to catch and arrest people exercising outside of permitted hours, so ignoring the regulations is extremely risky."
Failing to abide by the rules poses a further risk to directors and trustees.  Should they fail to act in these situations, they could be viewed as 'permitting' residents to break the law, which could have legal consequences.  In this case, Attorney Marina Constas believes that issuing warning letters to residents who exercise outside of permitted hours would be sufficient to avoid prosecution.
Failing to pick up dog waste
A second emerging problem, now that there are more residents enjoying the opportunity to be outside, seems to be of people failing to pick up their dogs' waste, which has reportedly leading to a number of complaints to estate managers.
Kinnear points out that, aside from the smell, swerving bicycles and scooters, and people having to step around dog poop in the streets as well as remove it from their driveways, there are a number of health hazards caused by dog poop.  These include:
It contaminates soil and water with harmful bacteria, including E.coli, salmonella, giardia, and leptospirosis, all of which can be transmitted to people and other pets.
Parvo, a dangerous and highly contagious dog pathogen, is transmitted through faeces.
Dog waste can harbour parasites such as tapeworm, hookworm, whipworm, roundworm, and more, which can survive for long periods of time in soil. All of these parasites can affect other animals and humans, especially children.
Apart from the health hazards, he says, "failing to pick up their dog waste indicates a disdain both for one's neighbours as well as these residents' own environment, which gives a poor impression to people entering it."
He recommends that residents adopt the simple solution of carrying two plastic bags, one to protect their hand while picking it up, and the other to deposit it in.
"Of course, there are many considerate people who act responsibly in this regard, and it is particularly hard for them to witness others who do not," he points out.
"Lockdown is tough on everyone.  But the way to get through it is to work together and try to avoid situations that place ourselves or others at risk."
Developed by Sandton-based software consulting and development company, Business Xponent Solutions (BXS), Resident Portal is one of the products emerging from the 20 years of experience in the software industry of its founder, Omar Kinnear.  One of the original developers of the SARS eFiling platform, Kinnear brings to Resident Portal a wealth of knowledge of system performance and security.
Since 2016, around 100 complexes are using the Free Plan of ResidentPortal, and 1000 residents, mostly in and around Sandton, are enjoying the way the full-featured Standard Plan option is simplifying their lives in their estates and complexes.
For more information, contact Omar Kinnear:  info@residentportal.co.za +27 78 798 3378