Questions to ask before moving into a community scheme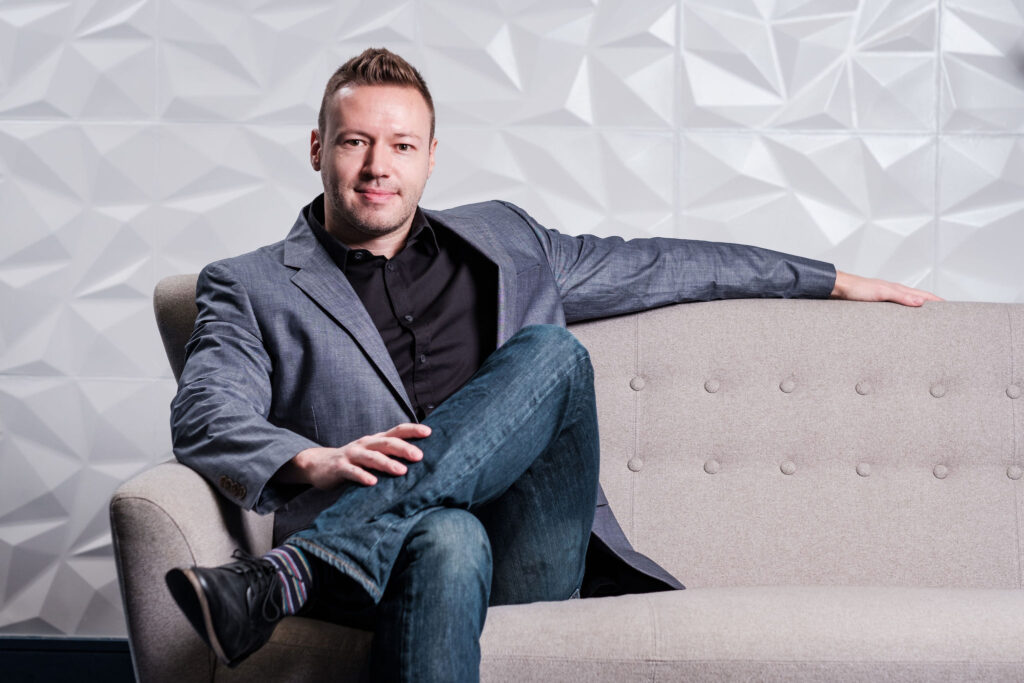 Omar Kinnear, founder of ResidentPortal
The choice of where to live is one of the most important decisions one can make and increasingly, gated communities are the preferred choice for many who want to raise families in a secure environment that offers an attractive lifestyle.  But it's important not to be blinded by first impressions and rush into buying into a scheme that turns out to be less – sometimes even far less – than what was expected.
Omar Kinnear, founder and developer of community communications portal, ResidentPortal, comments:  "There's no doubt that living in a gated community offers numerous advantages, one of the most important being increased security.   Other drawcards include shared amenities that are maintained by the scheme, convenience, and expectations of a sense of community.
"But," he cautions, "it is important to do some homework before making a decision that you will later regret." Kinnear highlights some of the most important questions to ask before buying into a complex or estate:
What's the general level of contentment among residents?
In Kinnear's opinion, once you have decided that you like what you see, the next, and most important question, is how contented is the community?  "This is undoubtedly the first and best indicator of whether one will be happy living there and generally indicates a positive answer to all the questions that follow," he says.
"Excellent communication between management and residents is key to general happiness in a complex," he says.  "Conversely, poor communication leads to misunderstanding and frustration and a feeling of 'not being heard'.
"An electronic communications system such as ResidentPortal, with features that expedite resident requests, provide need-to-know documentation and information is a must-have for any modern scheme," he says.
Check the rules
All community schemes have a set of rules that must be adhered to. "You'll need to read and understand those rules before committing to them," he says.  "Are pets allowed? Is the scheme child-friendly?  Can you run a business from home?"  Again, having the rules available at the click of a button will serve as a great reminder of the rules as time goes on.
Is it well managed?
Once you've determined that you are happy to live under the scheme rules, you should check to see whether estate management are keeping residents accountable to those rules, says Kinnear.  Are the homes and gardens well kept?  Are any facilities, such as playground equipment, tennis courts and swimming pools well-maintained and clean?  Having a good look around will provide some indication of how well the estate or sectional title scheme is being managed.
 Ask to see the financial statements
Of course, for a scheme to be well managed, it also has to have healthy and updated financial records.  This means that monthly levies, used to pay for amenities, property maintenance, and repairs, should be paid on time. This is especially important during the Covid-19 pandemic, when many people have lost their employment, or had their income substantially reduced.  What procedures are in place to collect outstanding levies?
Linked to that, is the legal requirement for all community schemes to keep updated records of their owners. Often, these records are captured in spreadsheets that are quickly out of date. ResidentPortal has a function that enables residents (and tenants) to update their personal details on the system and management can send regular reminders to ensure it is done
Chat to the estate manager
Finally, unless you know someone in the complex who could share their experience with you, Kinnear's suggestion is to have a long chat with the estate manager. "They are at the coalface of day-to-day operations and challenges and can give you a good idea of what to expect.
"Ask leading questions such as:  'What are the biggest challenges you face on a daily basis? What, in your opinion, do residents enjoy most about living in the estate or complex? Do you run social events, if so, what kind and how often?' The answers will give you a much better feel of the general social ambience of the scheme.
He concludes:  "Living in a community scheme can provide many perks and be a great experience for many homeowners. Be sure to ask these questions so that you can make an informed decision as to whether a particular scheme is the right fit for you and your family."
ABOUT ResidentPortal
ResidentPortal is developed and managed by Sandton-based software consulting and development company, Business Xponent Solutions (BXS).  The estate communication platform is one of the products emerging from 20 years of experience in the software industry of its founder, Omar Kinnear.  One of the original developers of the SARS eFiling platform, Kinnear brings to ResidentPortal a wealth of knowledge of system performance and security.
Since 2016, around 100 complexes are using the Free Plan of ResidentPortal, and over 1000 residents, mostly in and around Gauteng, are benefiting from the way the full-featured Standard and Pro packages are simplifying their lives in their estates and complexes.
For more information, contact:  Omar Kinnear, 078 798 3378