September in your garden check list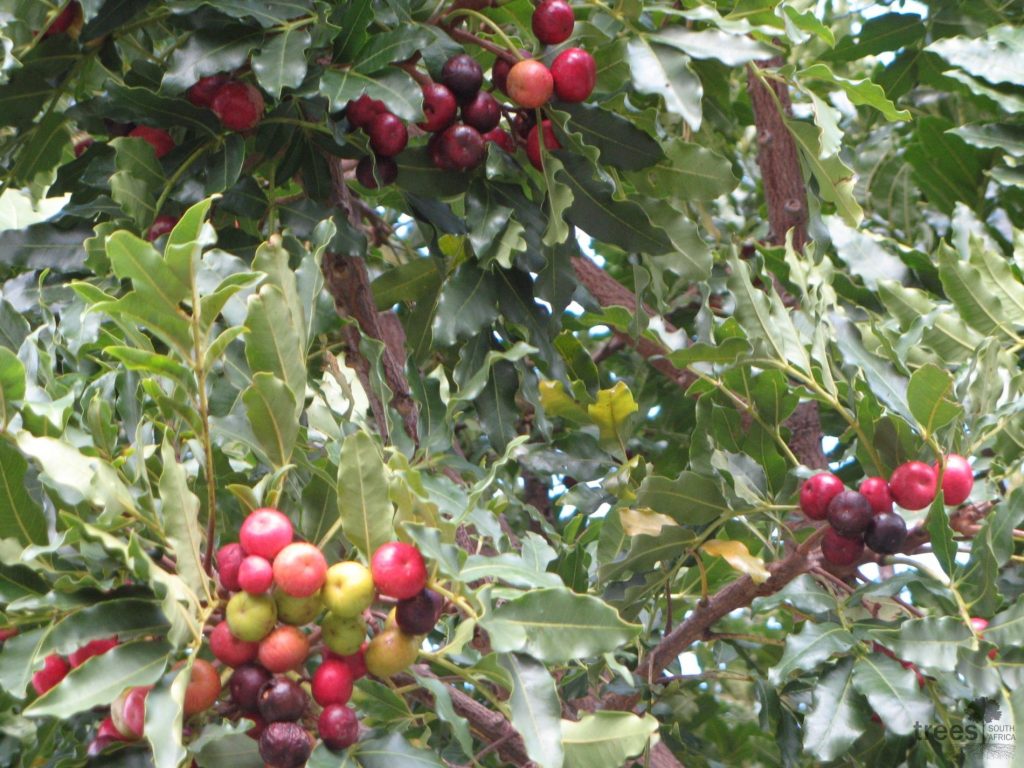 The fragrant flowers and  fruit of Ekebergia capensis attracts many birds and mammals.
Tree of the year
September always kicks off with Arbor Week and this year it officially kicks off on Monday 31 August and runs until Friday 4 September.
Common tree of the year is the Cape ash or essenhout Ekebergia capensis, which is a stunning, lush evergreen tree that grows in many parts of the country, except the regions with heavy frost. It has fragrant flowers and its fruit attracts many birds and mammals.
The second tree of the year is the baobab or kremetart Adansonia digitata. Also known as the upside-down tree, it dominates the Limpopo landscape with its swollen trunk and limbs. It yields the coveted cream-of-tartar fruits and can be grown in frost-free areas.
Tip: The initiative of Arbor Week is to promote the greening of communities. Celebrate Arbor Week by planting either of the above two trees or any other trees or shrubs. If they are indigenous and water-wise that would be a bonus. It is said that Life is a Garden … so create yours and celebrate the plants you love most.
Water-wise
September is also heritage month so why not brag about our own indigenous plants a little?
Cape honeysuckles Tecoma capensis:

Flower mostly in autumn but sometimes flower sporadically throughout the year.
Can be used as a formal or informal hedge.
Flower colour ranges from red, yellow,orange and salmon.
Attract birds and butterflies.

Both the kingfisher daisy (Felicia bergeriana) and the blue marguerite (Felicia ammelloides) have:

Striking small blue daisy-like blue flowers with button-like yellow centres.
Both have variegated forms and are all gems in the front of garden borders or in mixed containers.
Sow edibles
There is a multitude of both flowering and edible seeds that can be sown now. Here are some tomato varieties:
Roma – Firm, fleshy with few seeds. Great for canning and cooking. Fairly long shelf life. High yields, it requires a trellis or stakes.
Heinz – Large fruit with rich tomato flavour. One of the first tomatoes to be used to make Heinz ketchup. Requires a trellis or stakes
Cherry tomatoes – Several on the market. Bite-size and has a delicious flavour, is small and round and can be eaten whole in salads.
Cherry yellow pear – An heirloom variety with small yellow pear-shaped fruit.
Oxheart – Another Heirloom tomato with enormous heart-shaped fruit. Mild, sweet flavour. Requires staking.
Plant
Our indigenous Clivias are favourites worldwide and it's not difficult to see why when they bloom in September.
Beautiful trumpet-shaped flowers
Clivias do well in pots.
They readily multiply and spread to fill shady beds.
Spray
Spray your fruit trees preventatively every 2 weeks for Codling Moths and Fruit Flies.
Only start spraying after about 80% of the flower petals have dropped so that you give the bees enough time to pollinate the flowers.
Make sure you alternate the insecticides you use so that the fruit fly cannot build up a resistance to any one insecticide. Ask your local GCA Garden Centre for assistance.
Tip: It would be wise to use spraying in conjunction with a fruit fly trap.
Feed
Spring is the correct time to feed the plant roots to activate good root growth at the beginning of the season. Good roots make good, strong plants. This is most applicable to lawns and leafy plants.
Flowering plants, shrubs and fruit trees will benefit from early season fertilising too. Your local GCA Garden Centre can advise you on the best fertilisers to use.
Bedding plants
Focus on annual Phlox
The flowers are mostly flat and star-shaped in a variety of colours including violet, pink, blue, red, white and cream. Flowers are fragrant and should be deadheaded regularly to encourage more flowers.
Phlox prefer full sun to light shade, require good drainage and well-composted soils.
Tip: Phlox are easy to care for as long as you understand that they prefer  moist soil and that drying out too much hinders growth and flowering.
Balcony or pot plants
Cape daisies or Osteospermums:
Indigenous eye-catching flowers in a range of colours.
Easy to grow.
They flower freely and love to cascade over the sides of pots or troughs.
Inland gardening
Spring fever is in the air, here are a few things you may forget to look at in the garden:
New beds on a slope and newly terraced areas should be planted up with groundcovers so that they can bind the soil before the summer rains.
Consider beautiful arches, arbour benches, obelisks and other decorative items that will add a new dimension or feature to your garden.
Tip: Spring is the time that garden centres feature new and exciting products as well as loads of explosively colourful plants – do yourself a favour and go into your favourite GCA Garden Centre…. you will not be disappointed!
Coastal gardening
The bulk of spring planting is almost behind us and that gives you a little breathing space to look at:
Removing any rust on metal features in the garden before the summer rains start, (excludes the Cape winter rainfall region).
Tip: Baking soda and steel wool are a home remedy you may want to try.
For more gardening tips and information, visit www.lifeisagarden.co.za  or join the conversation on our Facebook page: www.facebook.com/lifeisagardensa.