Tech-ready agents at Chas Everitt have done scores of 'lockdown' deals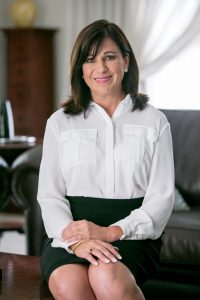 The real purpose of property technology – or proptech – is not to replace estate agents, but to empower them and keep them at the centre of the transaction, right next to their clients when homes are being bought or sold, says Berry Everitt, CEO of the Chas Everitt International property group.
This group has been the acknowledged industry leader in the adoption of new property technologies for more than a decade – "to the point that we are currently getting many calls from other real estate companies looking for advice on how to take their businesses online and keep operating under lockdown.
"And it is true that we are doing much better than most other groups at this time because our agents were already fully equipped at lockdown with the technology and knowledge they needed to switch seamlessly to remotely facilitating their home sales and rentals.
"In fact, they have notched up scores of 'lockdown deals' worth hundreds of millions of Rand** in the past few weeks, while many other agents have been struggling to set up the technology necessary to be able to work from home really effectively."
However, he says, the primary motivation for the creation of Chas Everitt's fully-digitized business ecosystem was not to "beat the competition" but to enable its own agents to provide the very best service to their clients, with the assistance of a suite of best-of-breed technologies. A second important consideration was to make the real estate business "greener" by moving from paper to electronic transactions.
"We began work on creating this ecosystem more than 10 years ago, when we were the first company in SA to advertise client listings on satellite TV, and the first in SA to install a digital CRM system, and we have remained customer-centric in our approach, so that we are able to serve home buyers, sellers, investors and tenants wherever they are physically or 'meet' them virtually on any communication platform they are using – from SMS and email to WhatsApp, Instagram and any video calling or conferencing app they prefer. .
"The technologies wrapped into the ecosystem also now cover property sale and rental transactions from end-to-end, which means that all our agents are able to work completely remotely, just using a laptop or a cellphone. In fact, we have been encouraging them to do so, through our Notebook© and Nomad© concepts, for several years now."
Everitt says the group also continues to evaluate new proptech and use it to keep improving its ecosystem according to international benchmarks. This has resulted in its being recognized globally as the Most Innovative Brokerage among the 565 members of the Leading Real Estate Companies of the World© network.
"But our biggest reward is being able to provide such exceptional service to our clients that we become indispensable to them; entrenched in their lives as their trusted property advisors and confidants even when they are not actively selling or buying. Indeed, this has been our main objective as a group for 40 years now, and we see technology as a means to help our people grow even deeper roots in the communities we serve.
"Which is where we are totally different to the so-called online agencies, which have an attraction for some sellers when property markets are bullish but cannot sustain their momentum when things turn bearish. The reason is that they are using technology primarily to minimize the role of estate agents and so cannot gain significant market share in an industry that is very much about personal experiences."